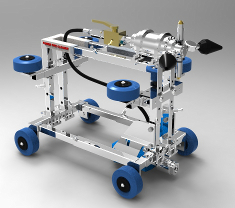 Dannozzle is an innovative developer and manufacturer of standard nozzles for pipes from 7 mm to 3 meters in diameter, and especially tailor made nozzles suited for each customer's challenges.
Among Dannozzle's solutions is the Power Pipe Cleaner for use in large diameter pipes.
The Power Pipe Cleaner allows for effective cleaning of large diameter pipes quickly and efficiently, without the cost of the countless man-hours that are otherwise needed for doing these tasks manually.
The Power Pipe Cleaner is remotely operated thus reducing or eliminating the need for safety equipment. With the interchangeable equipment on the Power Pipe Cleaner it is well suited for cleaning in pipes anywhere from 1m to 3m in diameter.
Dannozzle also supplies a range of nozzles for smaller pipes. Our StikVibRotor is well suited for removing hard deposits in side-pipes and where pipes are joined together. The StikVibRotor is easily guidable through or past side-pipes, making it ideally suited for networks of pipes were ease of access is at a minimum. Movies and animations of the nozzle are available on the homepage.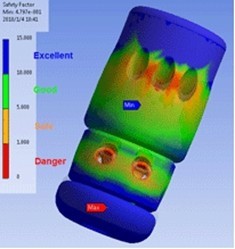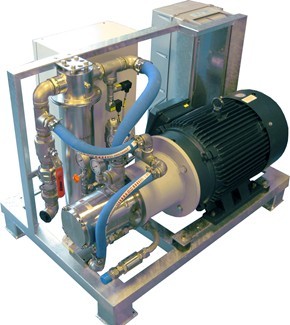 Furthermore Dannozzle also supplies pumps and nozzle solutions to cover all your needs when it comes to water and waste water, nozzles for the food industry, offshore, marine and other challenges where water is used as a tool.

All Dannozzle nozzles are designed to work, where possible, at low pressure and water flow to reduce resource waste.

For challenges where the existing solutions are unsuitable, dannozzle has a broad technical background enabling us to solve most customers' challenges.

Besides our specialized solutions we also provide a wide array of nozzle inserts, including round jets and fan jets up to 4000 BAR.

Please contact us for further information